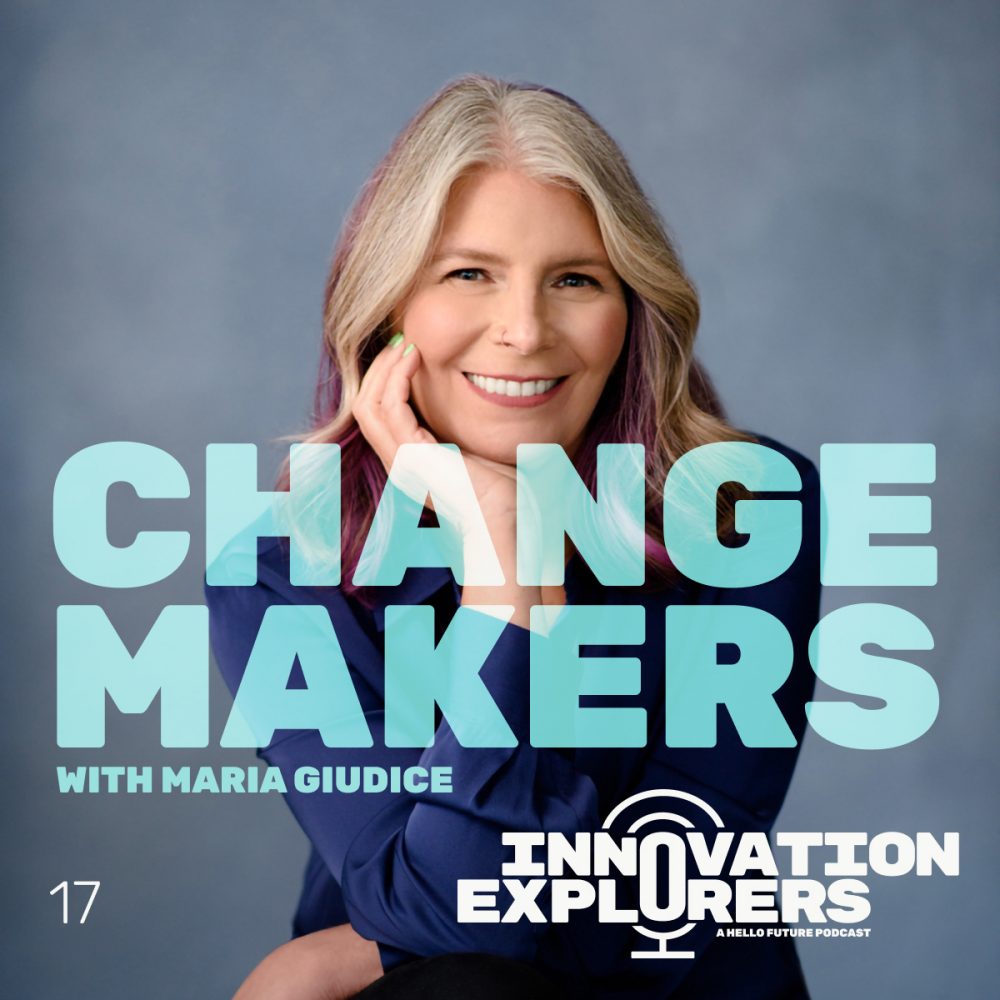 Maria Giudice – Changemakers – Embracing design as a strategy to lead change.
In this episode of Innovation Explorers we're speaking with the provacative Maria Giudice, who founded the design shop Hot Studio and worked as global design director for Facebook and Autodesk. Maria talks about her new book "Changemakers: How Leaders Can Design Change in an Insanely Complex World", a follow up to her 2013 book "Rise of the DEO: Leadership by Design." Maria shares with us her strategies for breaking through the friction of inaction and mediocrity and how changemakers, innovators and designers need to be smart about navigating a system in which they may be seen as a foreign element. And she notes that in order to be a change maker, you have to be optimistic about the future.
You can find Maria's book "Changemakers" here.