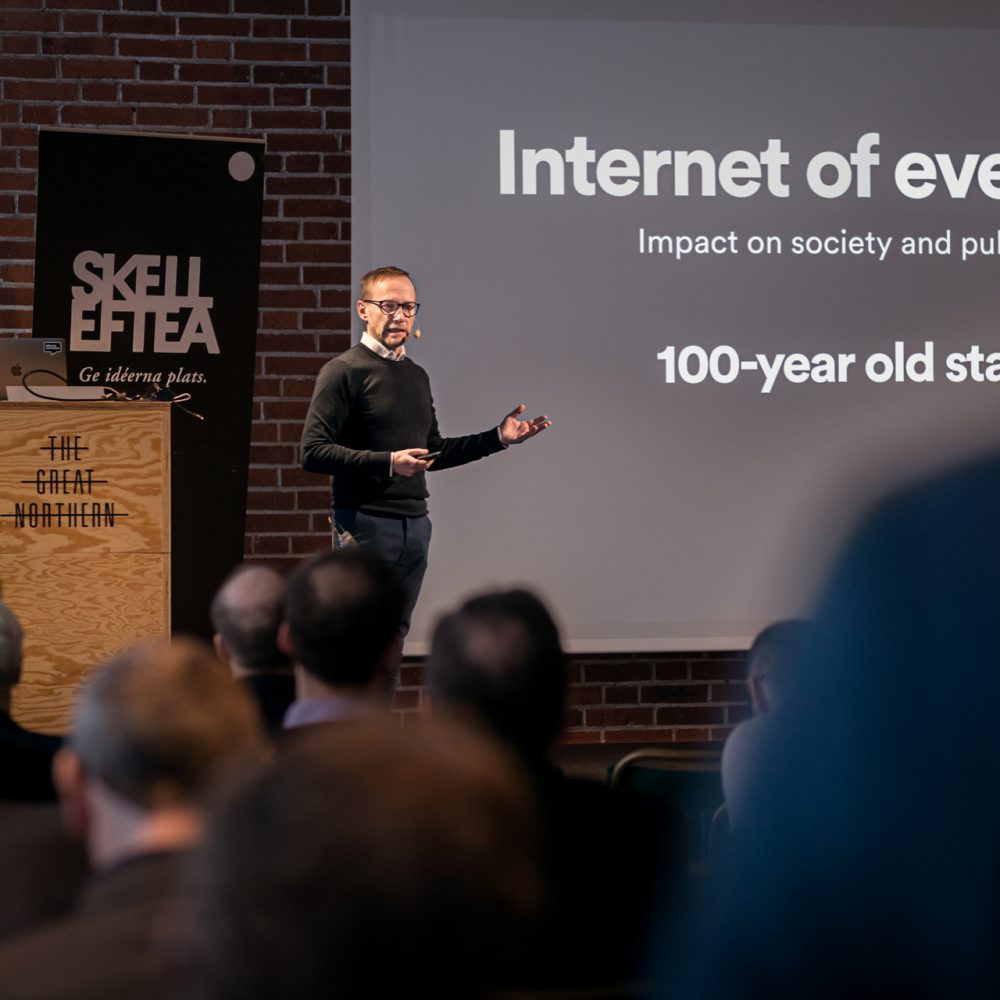 Knowledge
The importance of ISO 56000 in innovation management
How the new innovation standard - ISO 56000 - can help you more effectively manage your innovation activities.
We understand it's sometimes hard to align a business to deliver consistent innovation. So much has been written about innovation management – and from so many different viewpoints – that trying to apply an innovation strategy can be a bewildering process.
That's why Hello Future recommends, and works with, the ISO 56000 innovation standard. The standard is a fundamental tool for all organizations looking to apply systematic innovation. It provides businesses and organizations with astute and fine-tuned innovation strategies as well as a range of practical support tools, developed by innovation experts to help implement actionable innovation management methods.
These best practice recommendations will help you to move from improvised, intermittent attempts at innovation to structured, systematic innovation management practices to deliver improved, better-targeted, and more consistent innovation efforts.
In the same way that, for example, ISO 9001 helps with quality management, so ISO 56000 provides organizations with a standard definition of what innovation is and how to work with it. It helps you to set up a management system for innovation, so you can involve everyone in your organization in innovation work – leadership will set the strategy, which will lead to the exploration and testing of ideas, before the results are implemented. ISO 56000 makes it clear what everyone needs to do to be able to produce innovation.
ISO 56000 focuses on terms and definitions. Especially the definition of innovation, which ISO 56000 defines as the outcome of a process. In other words, innovation is defined as a new or changed entity creating or redistributing value. It may sound obvious, but this definition has been a game changer. It has been adopted by the OECD for its Oslo manual (a set of metrics to assess innovation capabilities in a country), so now it's not only the economic dimension of innovation which is measured but also the societal impact of innovation, which we here at HelloFuture consider hugely important.
Using the ISO 56000 standard also makes the innovation process less daunting. Every organization does not necessarily need a Steve Jobs or Nikola Tesla at the helm. Instead you can systemize innovation, and involve everyone in the organization in the process.
Working with ISO 56000 compels you to answer questions: How does innovation play a role in the everyday running of your business? Is innovation an integral part of an organization's culture, or just a postscript? How does everyday business activity align with a company's innovation objectives? Do individual projects foster and support creative ideas? Companies need to have a clear and concise strategy for innovation management and ISO 56000 gives you a framework to achieve that.
When a company is ISO 56000-compliant, it tells their customers and peers that they are serious about innovation and have a good set of processes in place for whichever industry they work in. Being ISO 56000-compliant doesn't only enhance an organization's innovation work, it builds and amplifies credibility and trust.